Your specialist in foot health
Podotherapy Valkenswaard
Welcome to podiatry Valkenswaard. Are you looking for expert care for your feet in Valkenswaard? Then you have come to the right place at Podotherapie Valkenswaard. Our experienced podiatrists are ready to help you with a wide range of foot-related complaints and conditions. We understand how important healthy feet are to your overall well-being, and we are committed to providing quality podiatry care tailored to your individual needs.
Our services
At podiatry Valkenswaard we offer a comprehensive range of services to help you achieve and maintain healthy feet.
Our expertise includes
Foot examination and diagnostics
Our podiatrists perform thorough examinations to determine the cause of your foot problems, such as flat feet, heel pain, and ingrown toenails.
Arch supports
We can produce custom-made arch supports to correct your foot position and reduce complaints.
Treatment of specific foot complaints
Whether you suffer from calluses, corns, nail problems or sports-related injuries, our podiatrists provide effective treatments to restore your comfort.
Advice on footwear
Wearing appropriate footwear is crucial for healthy feet. We are happy to advise you on the right shoe choice and any adjustments that are necessary.
Diabetes foot care
For diabetes patients, it is essential to take good care of the feet and prevent possible complications. We offer specialized diabetes foot care.
Why podiatry Valkenswaard?
Experience and expertise
Our podiatrists have years of experience and stay up to date with the latest developments in podiatry.
Personal attention
We strive for personal care, listening to your specific needs and tailoring a treatment plan.
Advanced technology
We use advanced technologies and materials to provide tailor-made solutions.
Accessibility
Our practice is easily accessible in Valkenswaard and offers ample parking.
Cooperation
If necessary, we work together with other healthcare providers to provide you with the best possible care.
Make an appointment today
Your feet deserve the best care, and that is exactly what you can expect at Podotherapie Valkenswaard. Contact us today to make an appointment. Our friendly and expert podiatrists are here to help you improve your foot health and live pain-free. Discover the difference podiatry can make to your overall well-being.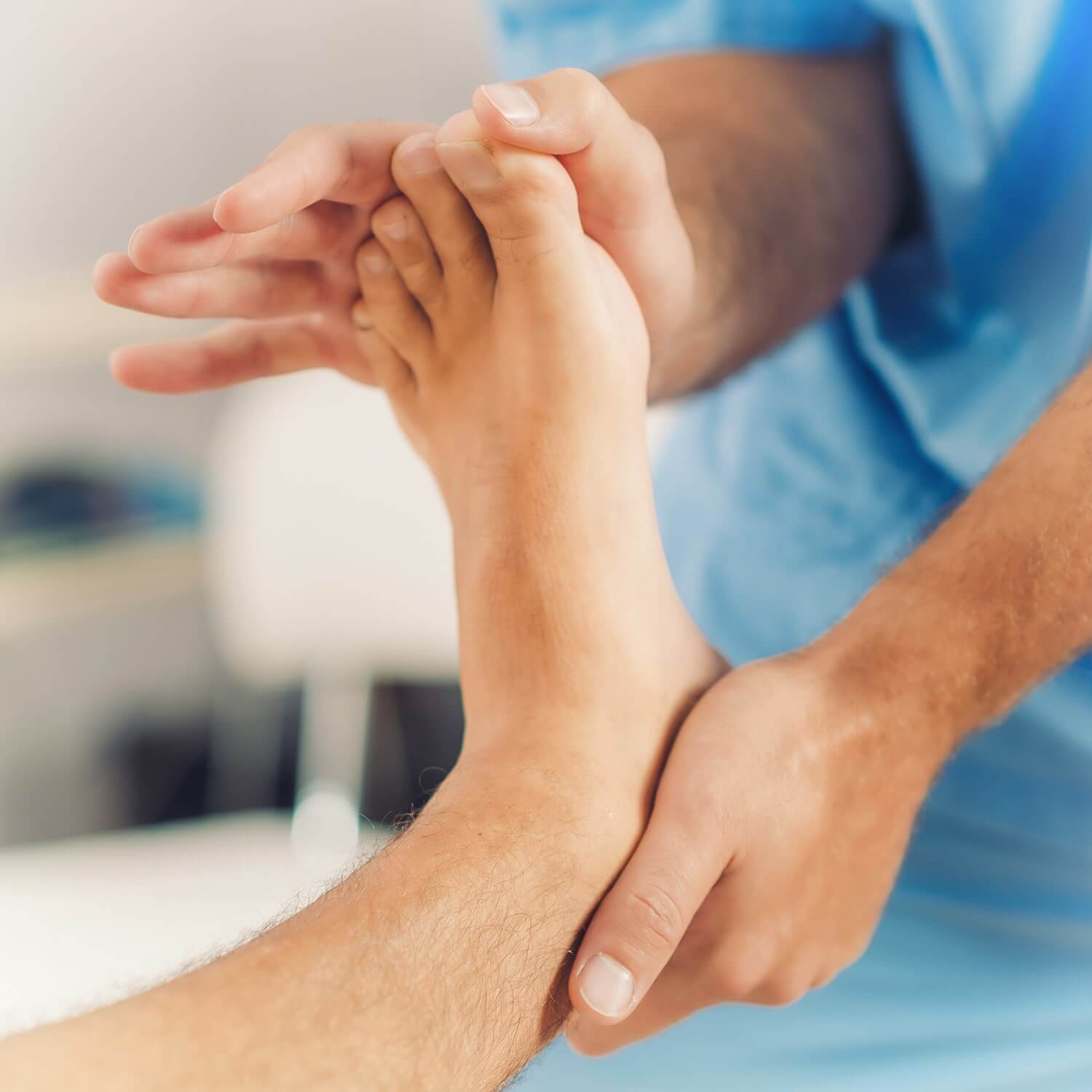 We take care of your feet. You take the next step.
Leave your name and telephone number so that we can call you back as soon as possible for an appointment.
Our podiatrists in Valkenswaard