Expert foot and exercise care
Podotherapy Horst
Welcome to Podotherapy in Horst, your trusted partner for expert foot and movement care in the Horst region and surrounding areas. Our experienced podiatrists are ready to solve your foot problems and improve your overall mobility. Find out how we can help you!
Podotherapy in Horst is your dedicated partner for high-quality foot and movement care. Our experienced podiatrists understand that foot problems can significantly impact your daily life, which is why we strive to provide you with the best solutions for a pain-free and active life.
Our services
Individual foot examination
Our podiatrists perform thorough foot examinations to determine the cause of your foot complaints. We use advanced technologies to make an accurate diagnosis.
Podiatric soles
Custom orthopedic insoles can help correct your gait and relieve painful foot problems such as heel spurs, flat feet and more.
Sports-related foot problems
Our podiatrists have expertise in treating sports-related foot and ankle injuries, and we aim to get you moving again quickly.
Why choose podiatry in Horst
Personalized care
We understand that every patient is unique, which is why we provide customized care tailored to your specific needs.
Experience and expertise
Our podiatrists are highly experienced and continuously trained in the latest treatment methods and technologies.
Modern amenities
Our practice is equipped with state-of-the-art equipment to provide you with the best possible care.
Patient-friendly
At Podotherapy in Horst we strive for a friendly and comfortable environment in which you feel at ease.
Make an appointment
Don't wait any longer to solve your foot problems. Make an appointment today at Podotherapy in Horst and work with our expert podiatrists towards a healthier and pain-free future.
Podotherapy in Horst is your reliable partner for professional foot and movement care. We are here to help you regain your mobility and enjoy an active life without foot problems. Contact us and discover what we can do for you. Your feet deserve the best care!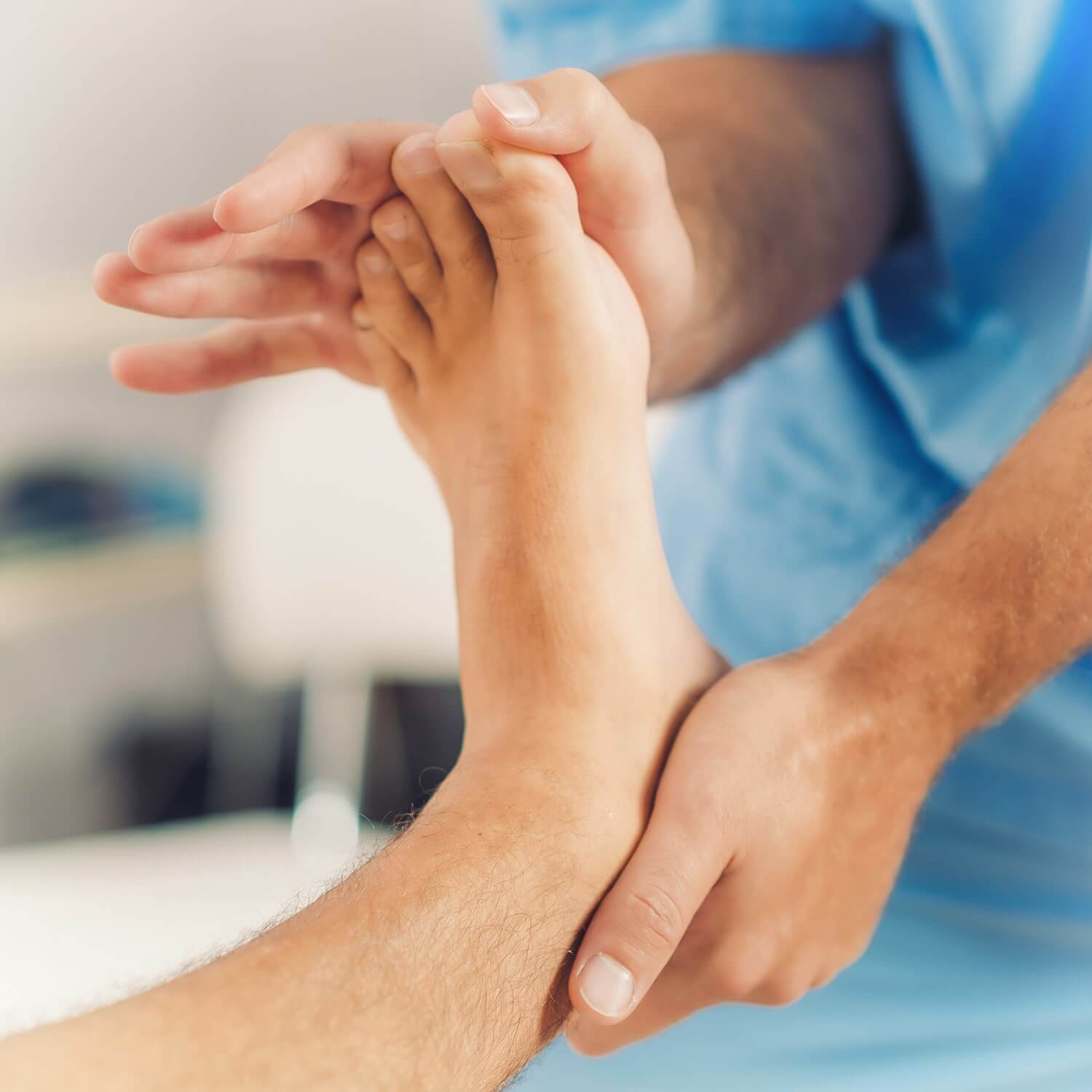 We take care of your feet. You take the next step.
Leave your name and telephone number so that we can call you back as soon as possible for an appointment.