Your expert partner in foot health
Podotherapy Oss
Welcome to Podotherapy Oss. Are you looking for specialized podiatry treatments in Oss? Look no further, because you've come to the right place! Podotherapy Oss is known as the expert partner in foot health for residents of Oss and the surrounding area. Our team of experienced podiatrists are ready to help you with a wide range of foot and posture related problems.
Our podiatry services in Oss
Foot complaints
Do you suffer from painful feet, such as heel spurs, ingrown toenails, or corns? Our podiatrists are experts in diagnosing and treating various foot problems.
Sports injuries
If you lead an active lifestyle and suffer from injuries such as shin splints, Achilles tendon problems or ankle injuries, our podiatrists can help you recover and prevent future injuries.
Diabetes care
Diabetics are at increased risk of foot complications. Our podiatrists specialize in diabetes care and can help you keep your feet healthy.
Arch supports and orthoses
We offer custom arch supports and orthopedic aids to alleviate your foot problems and improve your overall mobility.
Children's foot problems
Does your child suffer from growing pains, flat feet or other foot problems? Our podiatrists are experienced in the treatment of children's foot problems.
Why choose podiatry Oss?
Expertise
Our team consists of certified podiatrists with years of experience and continuous training to provide you with the best possible care.
Personal attention
We take the time to understand your specific situation and tailor a treatment plan so you can expect the best possible results.
Advanced technology
We use advanced technology and diagnostic tools to provide accurate analysis and effective treatments.
Accessibility
Our practice is easily accessible in Oss and we aim to offer flexible appointment options to meet your needs.
Make an appointment at podiatry Oss
Your foot health is our priority, and we look forward to helping you improve your mobility and comfort. Make an appointment at Podotherapy Oss today and experience the benefits of professional podiatry care. You can contact us via our online appointment request form.
Choose podiatry Oss for the best care for your feet and regaining your mobility. We are your partner in foot health in Oss and the surrounding area.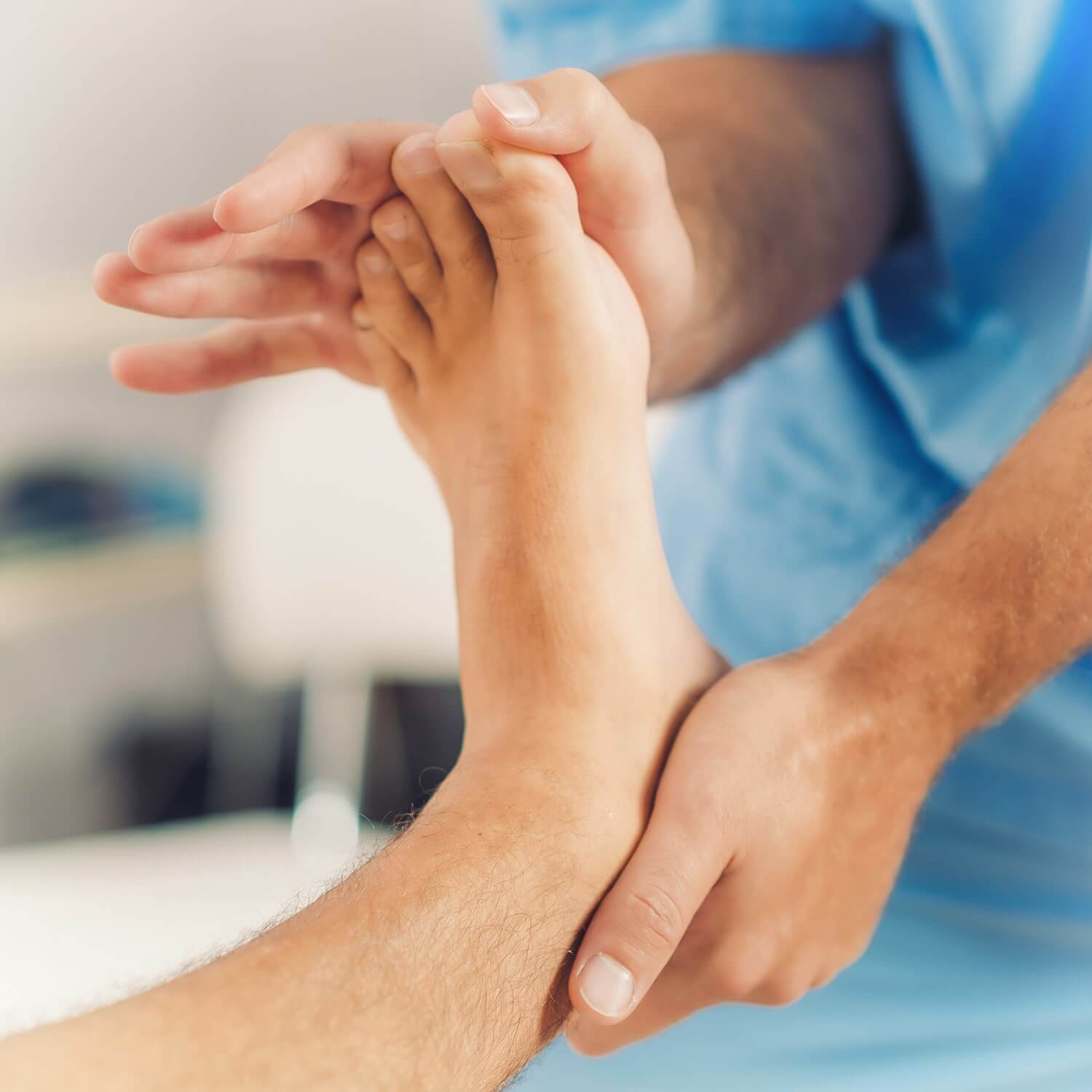 We take care of your feet. You take the next step.
Leave your name and telephone number so that we can call you back as soon as possible for an appointment.