For optimal foot comfort and health
Podiatry in Zoetermeer:
Welcome to Podotherapy in Zoetermeer
Are you looking for professional podiatry in Zoetermeer? You've come to the right place! At Podotherapy in Zoetermeer we strive to solve your foot problems and improve your mobility, so that you can enjoy an active and pain-free life again.
What is podiatry?
Podiatry is a specialized branch of healthcare that focuses on diagnosing, treating and preventing foot and foot-related conditions. Our registered podiatrists are experts in analyzing the biomechanics of your feet and finding solutions that relieve your complaints.
Our services
At Podotherapy in Zoetermeer we offer a wide range of services to meet your individual needs:
Foot examination
Our podiatrists perform thorough foot examinations to determine the cause of your problems.
Arch supports
Custom-made arch supports can help correct your walking pattern and reduce pain.
Diabetic foot care
Special attention and care for diabetic patients to prevent complications.
Sports injury treatment
If you have suffered a sports injury, we can help you get back on your feet quickly.
Advice about shoes
We are happy to advise you on the right footwear to support your feet.
Why choose Podiatry in Zoetermeer?
Experience
Our podiatrists have years of experience in the profession and stay up-to-date with the latest developments in podiatry.
Personal approach
We understand that every individual is unique, which is why you will receive personal attention and a tailor-made treatment plan from us.
Advanced technology
We use advanced technologies and equipment to provide the best possible care.
Cooperation
We work closely with other healthcare providers to ensure that you receive the best care.
make an appointment
If you suffer from foot problems, don't wait any longer. Make an appointment at Podotherapy in Zoetermeer today and take the first step towards a healthier and more active life. Our dedicated team is ready to help you.
Find us in Zoetermeer and call 079 342 43 17 for an appointment. You can also fill out our callback request form on our website to schedule an appointment. We look forward to welcoming you to our practice and helping you improve your foot health.
Come to Podotherapy in Zoetermeer and get moving again with a smile!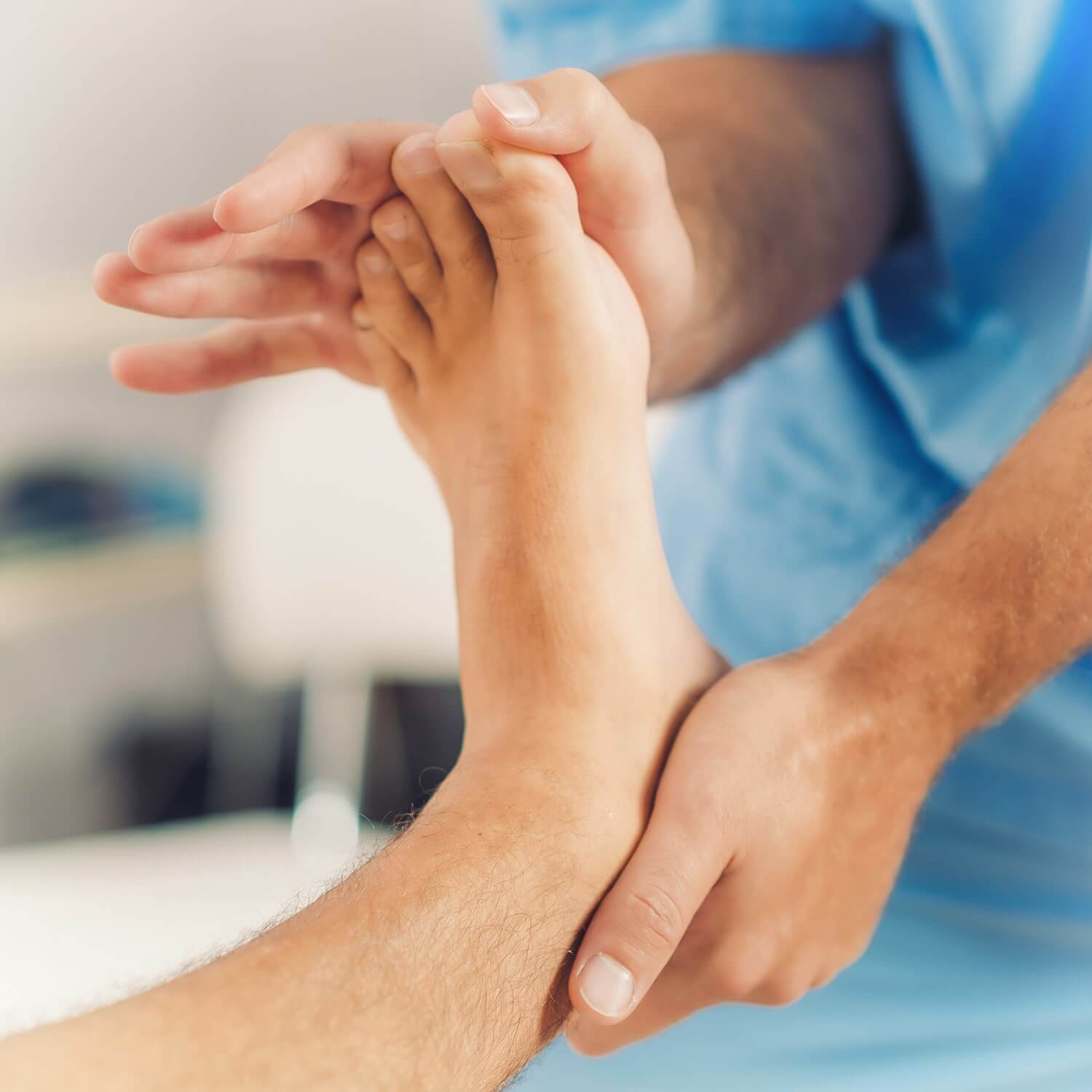 We take care of your feet. You take the next step.
Leave your name and telephone number so that we can call you back as soon as possible for an appointment.
Our podiatrists in Zoetermeer