Expertise in foot health for optimal mobility
Podiatry in Eindhoven
Welcome to our leading podiatry practice in Eindhoven, where we specialize in promoting your overall well-being through professional foot care. Our experienced team of registered podiatrists are ready to help you solve a variety of foot and movement-related problems. With a combination of advanced technology, thorough diagnosis and tailor-made treatments, we strive to optimize your mobility and improve your quality of life.
Our services
Foot examination and diagnosis
Our podiatrists start with an extensive foot examination to determine the cause of your complaints. Using modern diagnostic tools and their in-depth knowledge, they accurately identify various conditions.
Customized treatment
Based on the diagnosis, we create a customized treatment plan that is tailored to your specific needs. Whether it concerns pain relief, correcting foot deformities or optimizing your walking pattern, we offer effective solutions.
Arch supports
Our practice specializes in manufacturing custom-made arch supports. These aids correct foot deformities, relieve pain and improve overall posture and mobility.
Sports-related foot problems
We offer specific treatments for athletes to prevent injuries and improve performance. From runners to dancers, our team understands the unique demands of different sports.
Diabetes foot care
People with diabetes are at risk for foot problems. Our podiatrists specialize in providing customized care to minimize these risks and maintain foot health.
Children's podiatry
Early intervention is crucial for children with foot problems. Our team is experienced in treating children and promoting healthy growth and development of the feet.
Why choose us
Experience and expertise
Our team consists of experienced and registered podiatrists with extensive knowledge of foot health.
Individualized care
We understand that every patient is unique. That is why we offer personal care and treatments that are tailored to your specific situation.
Advanced technology
We use advanced diagnostic tools and treatment techniques to ensure the best results.
Central location
Our practice is conveniently located in Eindhoven and easily accessible.
Commitment to your mobility
We are committed to helping you improve your mobility, relieve pain and maintain an active lifestyle.
For expert podiatry in Eindhoven, rely on our proven expertise. Contact us today to schedule an appointment and start your path to optimal foot health and mobility.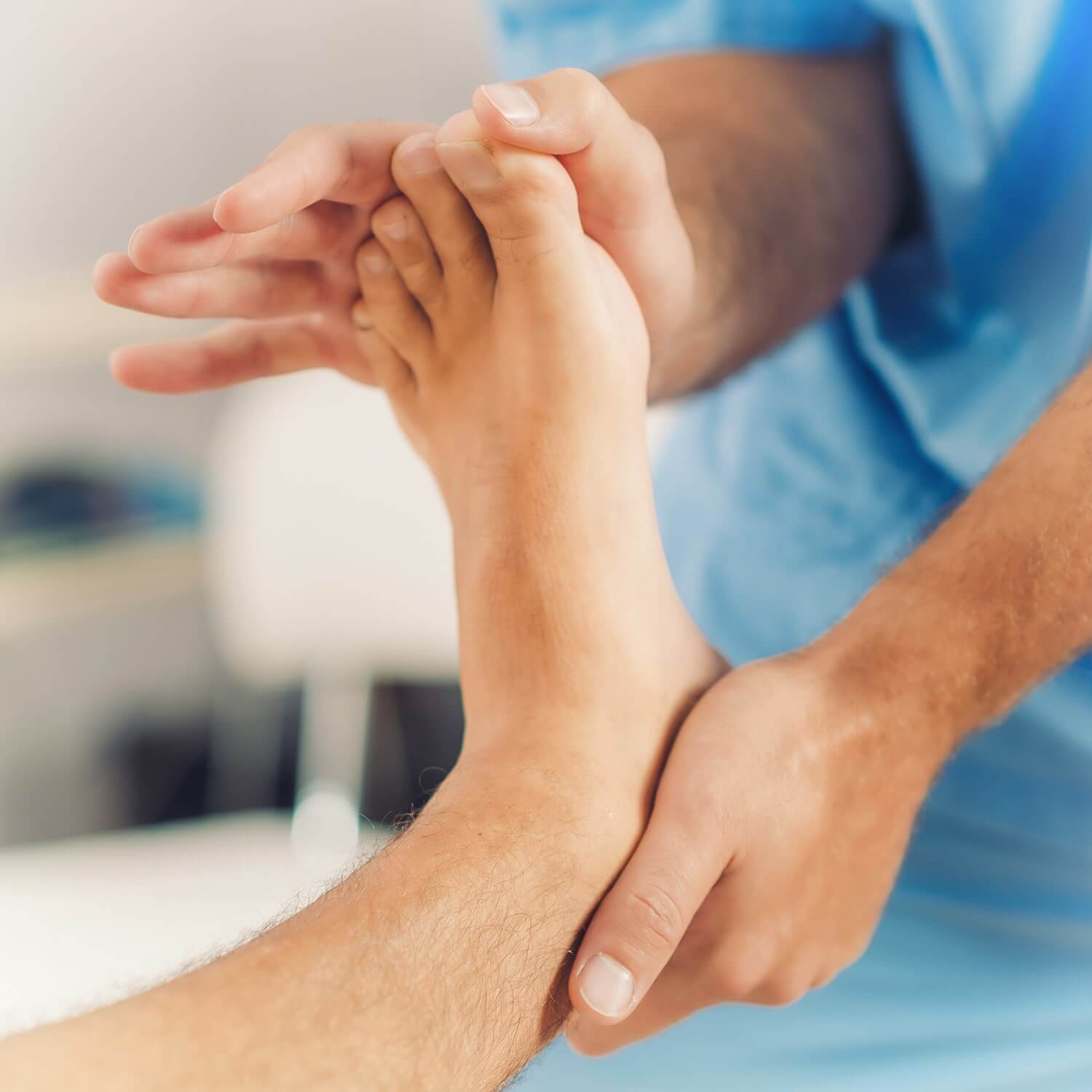 We take care of your feet. You take the next step.
Leave your name and telephone number so that we can call you back as soon as possible for an appointment.
Our podiatrists in Eindhoven