For optimal foot comfort and health
Podiatry in Amstelveen
Welcome to our leading podiatry practice in Amstelveen, where your foot health is our priority. Our expert team of experienced podiatrists is ready to provide you with high-quality care and tailor-made treatments for various foot complaints and problems.
Personalized care for your feet
At our podiatry practice, we understand that every pair of feet is unique. Our approach is based on customization and personal attention. Our experienced podiatrists will work extensively with you to understand your medical history, analyze your symptoms and create an individualized treatment plan that suits your specific needs and lifestyle.
Advanced technology for accurate diagnoses
We use advanced technologies, including 3D foot scans and biomechanical analyses, to provide accurate and detailed diagnoses. By utilizing the latest diagnostic tools, we can identify the underlying causes of your foot complaints and apply targeted treatment methods.
Treated a broad spectrum of foot complaints
Our podiatrists in Amstelveen are skilled in treating a wide range of foot problems. From everyday ailments such as corns, calluses and ingrown toenails to more complex conditions such as flat feet, heel spurs and hallux valgus, we provide effective solutions for all your foot problems.
Collaboration with healthcare providers for complete recovery
We believe in a holistic approach to healthcare. That is why we work closely with general practitioners, physiotherapists and other healthcare providers in Amstelveen to ensure that you receive the most comprehensive and coordinated care. This collaboration enables us to optimize and accelerate your recovery process.
Mobility, Regained, Quality of life, Improved
Our goal is not only to relieve your foot complaints, but also to restore your overall mobility and improve your quality of life. Whether you are active in sports, want to resume daily activities without pain, or simply enjoy walks in beautiful Amstelveen, we are ready for you with the right solutions.
Make an appointment today
Your foot health is vital to your overall well-being. Make an appointment today at our podiatry practice in Amstelveen and let us help you achieve optimal foot comfort and health. With our expertise and commitment to your well-being, you can be assured of high-quality care that will exceed your expectations.
Find out how we can make your life pain-free and more active – contact us today for an appointment. Your feet deserve the best care, and that is exactly what we provide.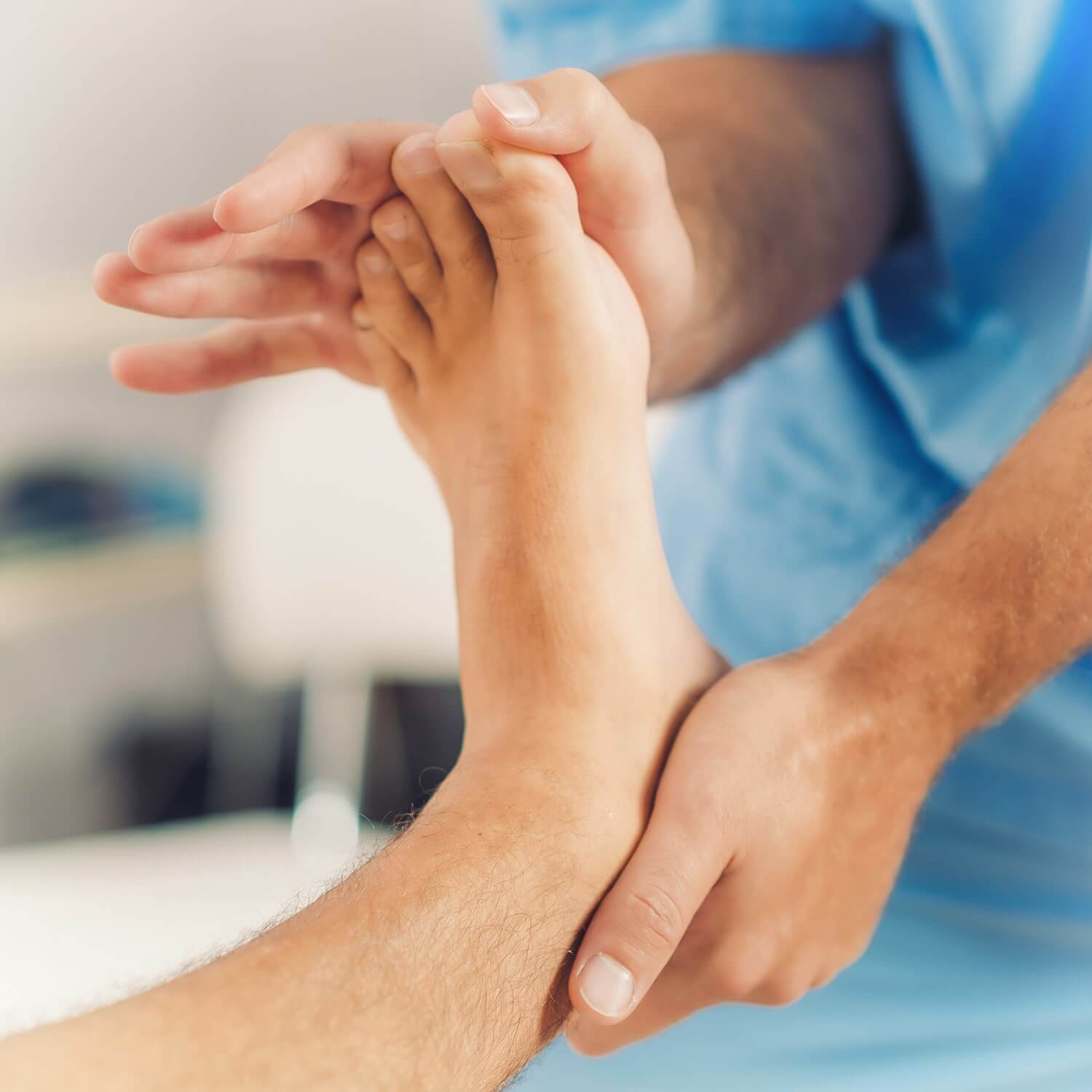 We take care of your feet. You take the next step.
Leave your name and telephone number so that we can call you back as soon as possible for an appointment.
Our podiatrists in Amstelveen